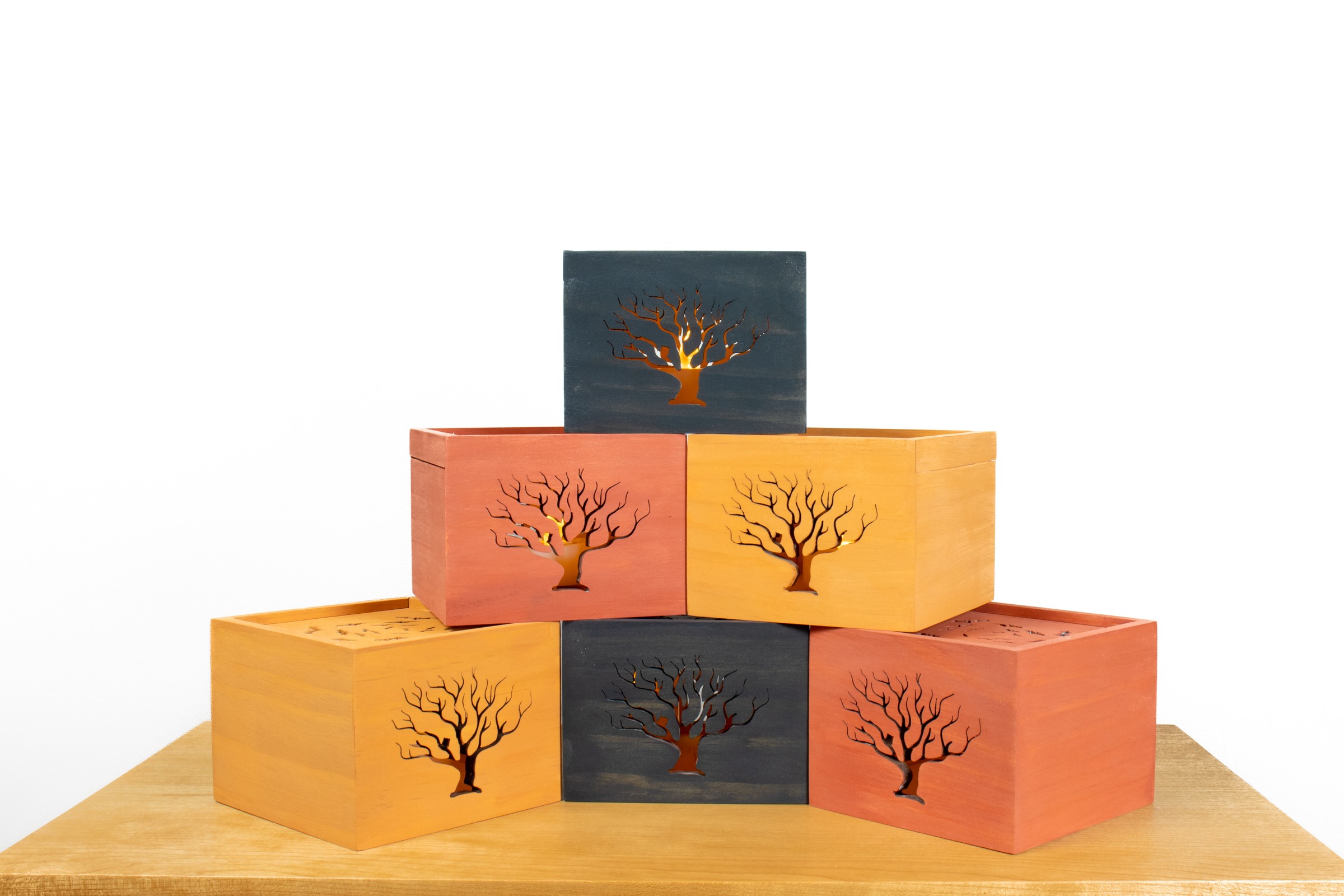 Bring a bit of spooky to your home this autumn.
At 4″ x 4″ x 3″, these decorative boxes fit nicely on a shelf or end table. Each box features a spooky tree piercing on two sides and a bat piercing on the top. Slide the top of the box aside to turn on the small battery-powered flickering light and illuminate the cut outs!
Boxes come in three fall colors: Pumpkin, Salem Red, and Black.
Each box is made in my workshop in Pittsburgh, PA. These boxes feature premium pine sides with birch ply tops and bottoms. Boxes are mitered together, with a traditional sliding lid that rides in a groove in the sides of the box. I finish each box using Old Fashioned Milk Paint, a no-VOC, non-toxic casein-based paint. This paint allows the grain of the wooden box to peak through, adding texture and depth to the piece. After painting, each box is rubbed down to ensure that it is smooth the touch. You're going to love this piece.